Credit: ONE Championship YouTube
In a blend of real-world dislike and professional wrestling-style promotion, Shinya Aoki took fellow ONE Championship talent Yoshihiro Akiyama to task on Tuesday for turning down a fight offer in September.
Earlier in the week, at Shooto's Road to ONE: Sexyama Edition event in Tokyo, Japan, former ONE lightweight champion Aoki (47-9) took part in a grappling match against Shutaro Debana. The bout ended in a draw and it seems the Japanese MMA legend still had a whole bunch of pent-up fire left to extinguish.
Former UFC and DREAM veteran Akiyama (15-7) was cage side as a special guest commentator for the event. Since Aoki was still very much ready to fight some more but had no actual opponent to compete with, the 38-year-old saw the opportunity to air some grievances "Festivus"-style on the frustrations of being a pro fighter, and his annoyance at an alleged fight offer in September that was declined by the popular Korean-Japanese star.
Shinya Aoki goes off on Yoshihiro Akiyama at Shooto event
"I wake up and I train. I wake up and I work. I try my hardest every single day. I've had enough. Living is full of suffering. I've had enough of this life. I've tried my hardest in martial arts, and after fighting for 20 years, I've realized just how lonely this is," Aoki started off by saying. "But still, I continue fighting. On September 6, there was an offer to fight. Why'd you decline the offer? Come on, say it, don't lie. Say something, you ****. This is nothing to laugh about. Come on, say something."
It's hard to tell how serious Aoki was about the matter, considering the long-time wrestling fan has a well-established history compete for professional wrestling organizations like the Inoki Genome Federation and DDT Pro Wrestling. This very well could have been a well-orchestrated piece of fight building trash talk with no real hate But it seemed serious enough to the 46-year-old Akiyama, that he responded in a very reserved and embarrassed manner. As he explained why he turned down an offer to fight Aoki last month.
Aoki wasn't satisfied with Sexyama's excuse for turning down a fight in ONE Championship
"The reason I declined was that I tore a muscle. … I'm aware of the inconvenience this has caused many people," Akiyama said.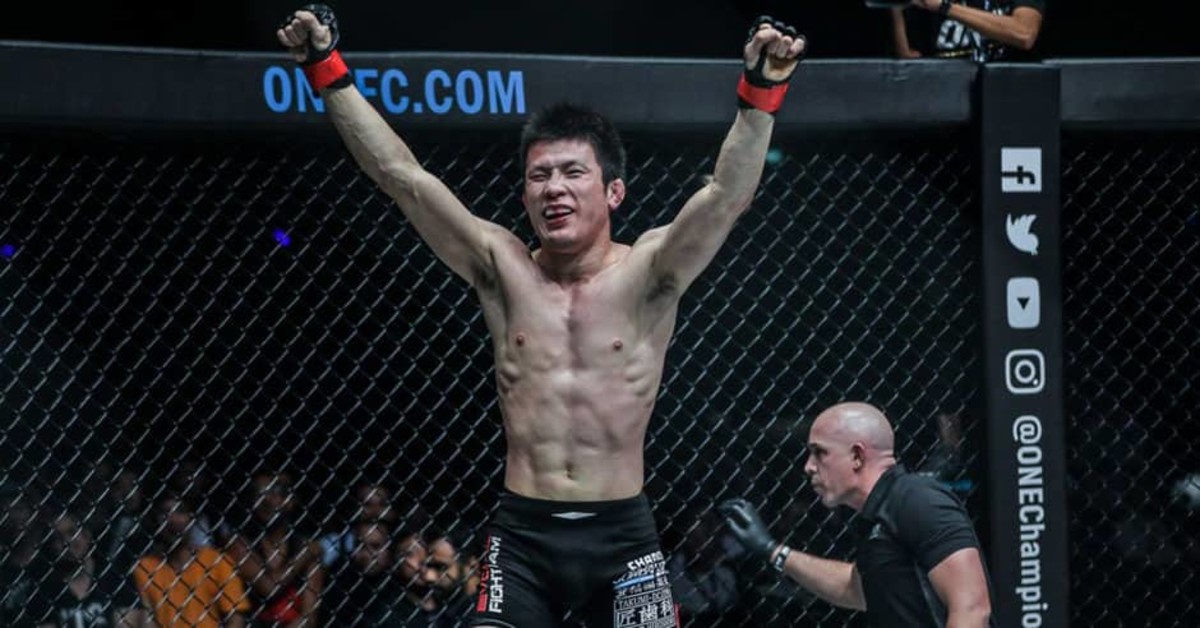 The world champion Judoka explained that "it was also very disappointing" for him that the fight couldn't be made, and that doctors strongly advised him to not compete with such an injury. Akiyama made it clear that he still wanted the matchup and just asked for a little patience when he said, "Of course, I'll take the fight. Just wait."
However, that answer did not satisfy the DREAM and Strikeforce veteran, as Aoki had a very blunt retort about the long-time fighter that's closing in on 50-years-old.
"I'll be frank. You don't have that much time left," he said.
Aoki and Akiyama have competed for most of their careers at lightweight and middleweight, respectively. However, both have fought at welterweight and a possible matchup is likely to take place in that division.
Akiyami last competed in February of 2020. Beating Sherif Mohamed by technical knockout in his second bout for the promotion. He is 1-1 in ONE after signing with the organization in 2019, following a six-year run in the UFC, and a four-year retirement.
Aoki was last seen in April, defeating long-time rival Eduard Folyang in the rubber match of their trilogy series of fights. He has won four straight after losing the title for a second time to Christian Lee two years ago.

Join the discussion on this topic…