Credit: MMAJunkie
Bare-knuckle boxing organization BYB Extreme Fight Series has brought a copyright infringement lawsuit against Triller over their planned use of a triangle-shaped ring at their inaugural Triad Combat event next Saturday.
MMAJunkie was first to report the news that BYB Extreme Fight Series and Lights Out Productions, LLC filed suit against Triller, company boss Ryan Kavanaugh, Triller Fight Club, and FITE TV on Thursday for patent infringement, copyright infringement, and unfair competition, according to court documents obtained by the site.
Triller lawsuit claims copyright infringement in triangle ring design being used at Triad Combat 1
The focus of the suit is the triangular ring design the company plans to use on Nov. 27 at the first event under their new Triad Combat banner. At the show, veterans of MMA and boxing will compete in this ring under mixed rules to bring a balanced playing field to the MMA vs boxing concept. The event, which will air on FITE pay-per-view, is set to be headlined by former UFC heavyweight champion Frank Mir as he takes on a former sweet science titlist Kubrat Pulev.
A triangle-shaped ring is not a new concept, and that is the contention of BYB Extreme Fight Series. Since they have used a similar ring, dubbed the "TRIGON," since their inception six years ago. It is a design Lights Out Productions claims they have the patent for.
"We have, since 2015, invested a significant amount of capital into BYB and our Triangle ring design, the TRIGON. Upon seeing Triller's blatant copy of our patented ring design, we made our best efforts to communicate and solve the situation amicably. Unfortunately, we were absolutely rebuffed," BYB Extreme Fight Series promoter Mike Vasquez said in a statement to MMAJunkie.

"Incredibly, Triller and Hollywood exec Ryan Kavanaugh believe they can roll over us and our intellectual property rights. We are here today to demonstrate that we won't sit by quietly and let that happen. It's a combat sport, and we are ready for the fight."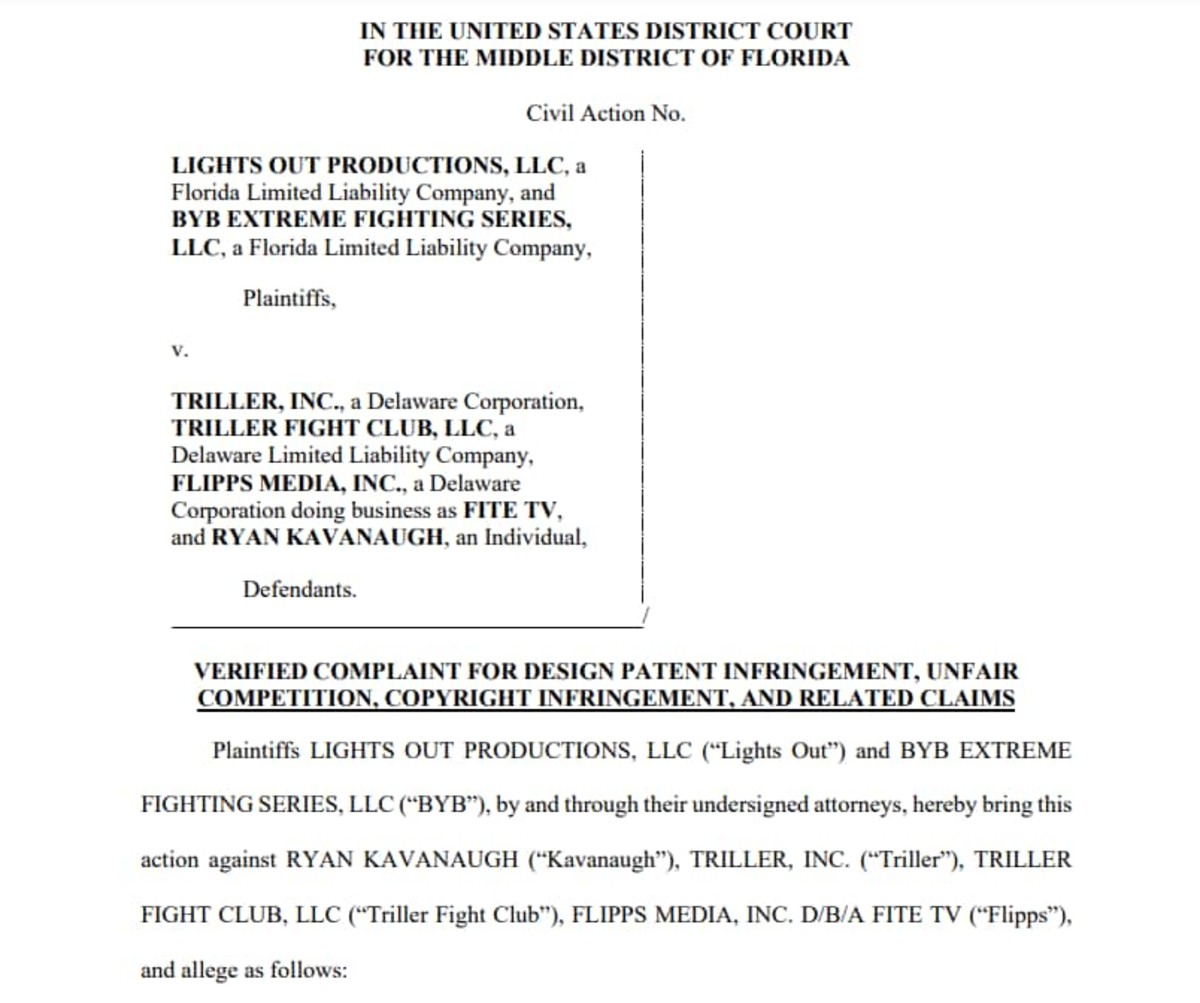 The complaint lays out a series of events that gives credence to the idea that Triller, and key members handling the fight promotion side of the company, had eyes on the triangle design dating back to 2019. The company's current Chief Boxing Officer Peter Kahn is alleged to have told Vasquez at an MMA event two years — while under the employment of Bare Knuckle Fighting Championship — "that the only advantage BYB had over BKFC was the triangular ring."
The complaint also claims that representatives for the plaintiff met with Kavanaugh and veteran heavyweight boxer Shannon Briggs in September at a Triller Fight Club event and the discussion included a possible partnership, where the design would be licensed to Triller for event use.
In the above video, you can watch the Tuesday press conference as Mir talks about his involvement in the inaugural Triad Combat event next weekend. Which includes a team versus team concept, and regulated grappling. That will be a major feature in balancing the competitive advantages boxers have often had in previous MMA vs boxing matchups in the past.
BYB Fighting Series debuted in 2015, with street-fighting legend Dada 5000 as the brand ambassador. The promotion has had six events in that time. Their next planned card takes place on Dec. 17 in Miami, Fla.

Join the discussion on this topic…